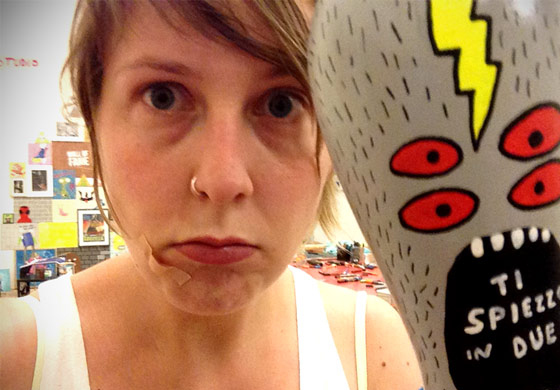 Laurina Paperina/h3>
Laurina Paperina / Spastic Man / Limited Edition
Born in 1980 in Rovereto, Italy; now she lives in Duckland, a small town in the universe!
Laurina Paperina paints, draws, creates installations, video animations.
.
She took part to several pubblications, exhibitions and art fair around the world and exibited in diverse private galleries – New York, Paris, San Francisco, Cape Town, Madrid, Stockholm, Los Angeles, Wien, Palma de Mallorca, Tokyo, Dublin, Liverpool, Bruxelles, Shanghai – and her works are already included in private and public collections.