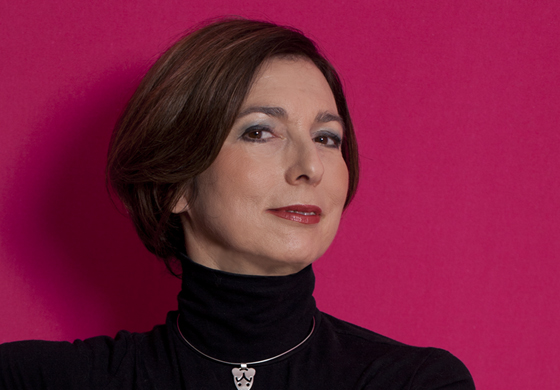 Anna Gili
Anna Gili /A.B.C. Collection/ Limited Edition
ZOO-SEMIOTICS – SIGNS THAT ORIGINATE FROM THE ANIMAL KINGDOM
ABC COLLECTION CREATED BY ANNA GILI FOR ARTBEAT IS A CERAMIC GLAZED COLLECTION INSPIREB BY THE ANIMAL WORLD. Elephant, dog, horse, sheep they are all part of the research on the animal's symbology that Anna Gili with extreme consistency has pursued for thirty years.
.
Designer born in Orvieto, she has been involved in numerous design exhibitions in Italy and abroad, in particular: the Galleria Kaess Weiss in Stuttgart, Museum Alchimya in Milan, Expo in Taejon in Korea, at the Centre Pompidou in Paris, at the Louisiana Revy museum in Denmark, at the Ubersee-Museum in Bremen, at the PAC Pavilion of Contemporary Art, at the Milan Triennale, at the Denver Art Museum, at the Mewgaton Athens Concert Hall, at the Warehouses in the SEIBU Giappone, at the IMA Indianapolis (Museum of Art), , "Animal House" Villa Grismondi Finardi Dimore&Design, Bergamo 2013; 7th Gallery Seoul Arts Center Anna Gili's solo exhibition; Ceramic Art Fair 2014 Hangaram Design Museum, Seoul Arts Center.
Since 1989 the Study Gili works for leading companies in the furniture and home furnishings.
Her clients are : Alessi, Byblos, Bisazza mosaics, Cappellini, Cassina, Dornbracht, Nicolis Cola Jewelry, Ritzenhoff, Salviati, Slamp, Swarovski, Swatch, TDK Europe knows, Trend, Mosaici, Valcucine. Anna Gili also produces collections of objects and furniture for Memphis limited edition 2007, CVM (Murano Glassmaking Company) 2008 Atala 2010, Carlo Poggio Design 2011.