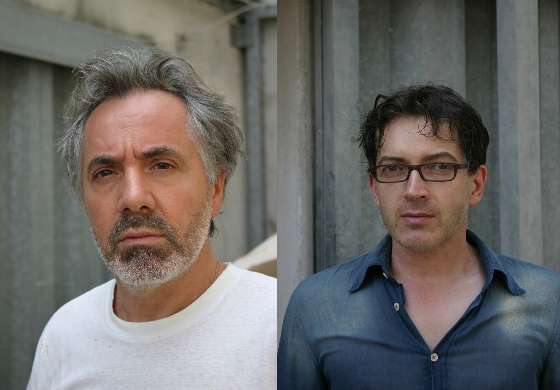 Bertozzi&Casoni
Bertozzi & Casoni / Rosario / Limited Edition
Bertozzi and Casoni focus on the use of ceramic materials, created "Rosario" for Artbeat. Creating with an highly experimental approach, the use of the ceramic material is combined with screen-printing technique they give value to the object that stands out from assembly and geometric elements, allowing the object to become more conceptual, beyond its decorative or functional conception.
Giampaolo Bertozzi (Borgo Tossignano, Bologna, 1957) e Stefano Dal Monte Casoni (Lugo di Romagna, Ravenna, 1961) met each other during their studies at the Art Institute of Ceramics in Faenza at a young age. They soon decided to work together, giving rise to a formal collaboration through the institution of a Company. Indeed, they are aware that the product of their artistic partnership is the result of a plurality of subjects with a wide range of expertise with every work of art being the result of the interdependence of a plurality of subjects.For this reason, they founded the company "Bertozzi & Casoni s.n.c." in 1980, creating a laboratory called
"opificio" (from the Latin word "opificium", related to the idea of a workshop which revolves around their productive activity). They combine tradition and experimentation, aiming at going beyond the usual orthodoxies and stereotypes of the applied arts and ceramics-making, through sophisticated and in-depth knowledge of a medium which makes use of specific skills and materials. Given the methodology of the art industry, the search for new genres can develop, thus the production of small-size works is made possible:
"I Cestini", "I Vassoi", "Gli Avanzi". They are not multiples, but replicas with small and interchangeable differences, which develop themes and concepts that can be found in other more fundamental works. Among others, their inquiry into the issue of waste, their manic and hyperrealistic reproduction in ceramics, which has to be seen as an aesthetic reinterpretation and an analytic study on every type of waste, even the one regarding the cultural sphere, working on iconic works of art already "digested" by the public, belonging to the history of art and design, such as the "Brillo box", the cans of "Merda d'artista" by Manzoni, or Saariren's table. The company's artistic research,
therefore, translates into products that link past and present times via a syntagmatic axis, letting techniques, objects, themes and clichés coexist on the same level, thanks to an unusual, but ironically natural syncretism operation.