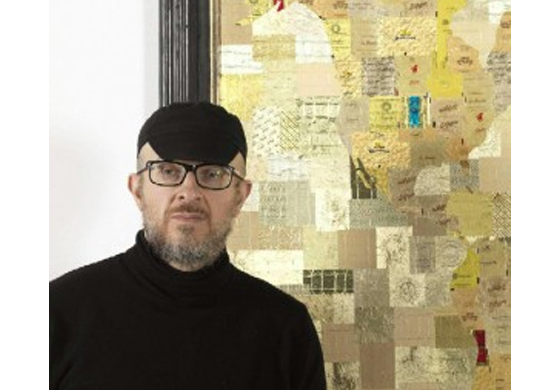 Flavio Favelli
Flavio Favelli /Denim
Flavio Favelli (Florence, 1967).
He lives and works in Savigno (Bologna). After graduating from the University of Bologna in Oriental History, he took part in the Link Project (1995–2001).
Given his literary and philosophical education, Flavio Favelli's research revolves on sculpture creation, ambiences, evocative and rarefied installations, often surreal, between the assemblage of found items and furniture. Flavio Favelli exhibited in many public and private spaces in Italy and abroad as in Centro Artivisive in Pesaro, the Marino Marini Museum in Florence, the Foundation Maison Rouge in Paris, Fondazione Sandretto Re Rebaudengo, Turin; Projectspace176, London, Museo Pecci, Prato. He has also participated in various group exhibitions, including MAXXI, Rome 2010, 'Italics', Palazzo Grassi, Venice; at MCA in Chicago; 15th Rome Quadriennale; Elgiz Museum, a Istanbul (all in 2008) and 'Clandestini' at the 50th Venice Biennale in 2003. He realised two permanent public places: Vestibolo a hall in the ANAS (Azienda Nazionale Autonoma della Strade) in Palezzetto Foscari, Venice and waiting-room Sala d'Attesa in the Certosa of Bologna which is used for secular funeral services. In 2010 won Italian Fellowship at the American Academy in Rome.